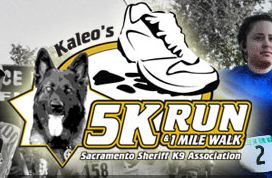 I know we were all focused on the women's Olympic Marathon and Saturday's phenomenal 10,000 meters (Rupp!!), but there were some local people actually out there running their own races this weekend.
If you wanted to run with (or without) your dog, the Kaleo 5K looks like the place to have been. Michael Carlone took the overall win in 18:36. Jamie Styles and Justin Flowers rounded out the top three men in 19:01 and 20:07, respectively.
The top woman was Kristi Capello, in 20:29. Following her in for second and third were Katie Madaus and Christina Applegate in 21:46 and 21:50.
There is no word in how the dogs finished. Complete results are here.