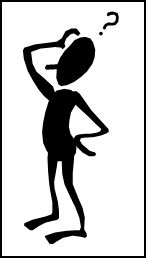 It is one of my core beliefs that very few runners ever achieve all they are capable of.
There are many reasons for this, but often it's simply that people don't realize that they are capable of doing more and going faster.
Running is one of the few things in life that consistently and generously rewards you for diligent, and intelligent effort.
Of course, no matter how hard you train, to be an elite runner you need to have some talent. But how will you know whether you have the talent unless you push yourself a bit?
There are many exciting stories coming out of the Olympic Trials Marathon, but this has to be one of my favorites.
YiOu Wang, didn't run at all until she took up jogging in college to get in shape. She ran by herself for several years and eventually bumped around the three hour mark. Then Wang joined a running club, started training, and the meteoric improvements commenced. "Once I started incorporating actual workouts, I started to see a lot of improvements," she says.
Wang earned a spot in the trials with a 2:38:46 at Grandma's Marathon. She's one to watch as she's set a P.R. at every marathon she's run.
We are a country of 300 million. How many other stories like this are there yet to be told?
Here's an interview with YiOu Wang from Flotrack. Check it out!
Watch more video of USA Olympic Marathon Trials Houston 2012 on flotrack.org