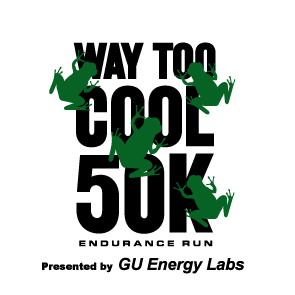 The sun is out, the trees are blooming, the birds are chirping, and there is a buzz of excitement around here as 6,000 runners prepare to take on a couple of the area's largest events.
This year's  Way Too Cool 50K will be run on what is anticipated to be a faster, new course featuring around 1,000 feet less climbing and no more two-way traffic.  (Sorry folks, it's still 50Km.)
With nearly 700 registered runners, this will easily be one of the largest trail ultras in the country, and the
talented field is one of the most stacked we've seen in a while.
Many talented runners could be seen milling around the Auburn Running Company, visiting old friends and picking up their race packet.
Fast times are likely. Mud is a certainty.
Meanwhile, at Fleet Feet Sacramento, runners are already lining up to pick up their race packets for Sunday's Shamrock'n Half Marathon.
This year's course for Shamrock'n is also new, reportedly due to construction issues in West Sacramento. It will be exciting to see 5,000 runners cruising through the parkway!
If the weather holds, we should see some fast times. I plan to be out there with my reporter's notebook.