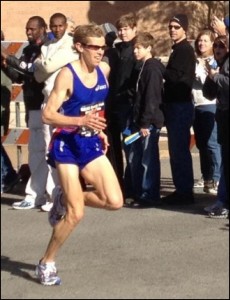 You are probably by now aware that the Olympic Marathon trials were held in Houston this past Saturday.
During your long run this morning, you may have asked your running buddies something like, "I wonder how that woman from our club did? I think her name is Susan. Or maybe it's Suzanne. I'm not quite sure but, you know, she's has kind of brown hair and is kind of skinny? You know who I'm talking about?"
No. I don't know, but I did look through the results and tried to pick out as many locals as I could find and collected their results here.