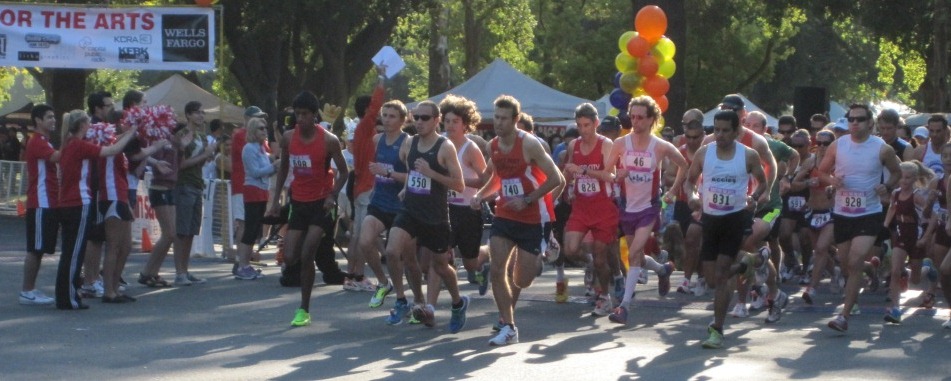 I fell in love with the Race for the Arts 5K when it was run downtown from Crocker Park and along the Sacramento River, on a Friday evening in late summer.
Over time, originally because of construction issues, the race was moved to Land Park–but still run in the evening.
Now, it's just another Saturday morning 5K in Land Park, but still a good time and still a local favorite. The course is flat and shaded. There is plenty of grass to set up a team tent or run your kids around on after the event.
In today's race, local speedster Kevin Pool ran alone for the win in 15:13. Following him in for 2nd and 3rd were Hector Miranda in 15:52, and Camron Shahmirzadi in 16:15.