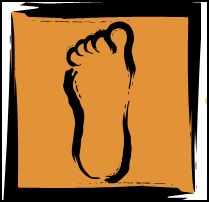 If you read this website regularly, you'll know that while I do like to make fun of barefoot running zealots, I'm actually supportive of some amount of barefoot running.
What I'm nervous about is the lack of solid science about what it's good for and what it's not going to help.
Thankfully, in large part due to the enthusiasm engendered by Christopher McDougall's Born to Run, there is a growing body of science regarding the ins and outs of barefoot versus shod running.
There is also a growing body of medical anecdotes about injury rates and barefoot running zombies who are ready to shout down any nay-sayers. (Of course, there are also anti-barefoot running zealots, too.)
The New York Times Well blog has a nice wrap-up of current science. Here's the money quote: (more…)