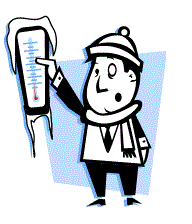 While I am not one of those crazy CIM "streakers," this year I marked my 11th CIM finish, and 13th start. Many of them were cold–especially at the start–but none were as cold as this one.
How cold was it? It was so cold that some of the buses at the starting line were capped with snow–snow that wasn't melting despite the buses' heaters running.
It was cold enough to ice over the Power Aid in the paper cups at the aid stations.
And it was also cold enough for the spilled water and electrolyte drink to freeze on the ground, turning the road along the aid stations into crazy, jostling ice rinks.
I'm sure RD Michelle LaSala has added "road salt" to the aid station supply list, something no previous race director has ever had to worry about.
Here are more details:
Kenyan, American ride late surges to victory
By John Schumacher
Weldon Kirui turned the corner for home onto Capitol Mall with Julius Koskei a few steps behind, then delivered a closing burst in the final yards to win the men's title Sunday in the 31st annual California International Marathon, hosted by the Sacramento Running Association.
Rebecca Wade made her late move a little earlier, pulling away from Sarah Kiptoo just past the 25-mile mark before cruising in to claim the women's title on a cold, clear day.
A field of 7,368 starters dealt with temperatures in the high 20s at the start and in the low 30s for most of the 26.2-mile race from near the Folsom Dam to the state Capitol. There were 7,056 official finishers.
Kirui earned the $10,000 winner's check by joining the leaders near the six-mile mark, then surging in the closing miles through east Sacramento and midtown until only Koskei remained a threat.
That last burst down the stretch? Kirui came to Sacramento to win, not to place.
"I was here to win the race," said the 25-year-old Kenyan, who finished in 2 hours, 14 minutes and 34 seconds, three seconds ahead of Koskei. "It was cold. It was fast."
Kirui's agent, Auburn runner and attorney Brad Poore, said his client managed the race just right. "He usually stays at the back of the pack and watches what's going on until he's ready to make a move," Poore said. "He's a very smart racer."
A lead pack of seven runners at the 18-mile mark dwindled to four – Kirui, Koskei, Nelson Oyugi and Jacob Chemtai – coming off the H Street Bridge and into east Sacramento near the 21-mile mark. Kirui dropped them all.
Koskei, who slept in the Minneapolis/St. Paul airport on Friday night when travel plans went awry, said he tried to hang with Kirui in the dash to the finish but didn't have anything left.
"It was hard for me," said Koskei, a Kenya native who lives in Cincinnati. "I tried to push … He did well."
Chemtai, also a Kenyan, finished third in 2:15:35.
Wade spent 10 miles watching Kiptoo push the women's pace, then caught her at mile 25 and pulled away about 400 yards later to deliver an impressive marathon debut and earn a $10,000 payday.
"I just made a move, tried to get away and hang on," said Wade, a 24-year-old who lives in Houston. "I could tell she was working a little harder than I was. When I passed her I could tell. She was in sight for a long time."
Wade finished in 2:30:41 to easily attaining the 2:43 qualifying standard for the 2016 U.S. Olympic Marathon Trials.
And while many runners talked about the cold conditions, Wade said she enjoyed the chill.
"It felt really good once you got going," she said. "I'm really happy with it."
She also gave the course high marks. "I loved it," Wade said. "Driving it yesterday I got such a good feeling. It's so pretty; you pass through so many different areas."
Kiptoo, originally scheduled to run today in the Metro PCS Dallas Marathon before it was cancelled due to bad weather, finished second in 2:31:23. Paige Siemers of Littleton, Colo. grabbed third in 2:36:56.
Aaron Scheidies of Seattle won his third consecutive U.S. Association of Blind Athletes National Championship with a 2:50:02 performance.
Stephanie Timmer of Naperville, Ill. captured the USABA women's title with a 4:09:11 effort.
Lincoln's Lindsay Tollefson, who runs for the Sacramento Running Association's Elite Team, earned a spot in the 2016 U.S. Olympic Marathon Trials with a 2:41:31 effort. She was the highest local finisher, placing 11th.
Tim Tollefson, her husband and SRA teammate, finished 11th in the men's race, his 2:18:29 performance just missing the U.S. Olympic Trials qualifying standard of 2:18:00.
Carmichael's Chris Houde won the wheelchair division with a 2:13:25 finish.
American River College posted the fastest relay time, reaching the finish in 2:17:27.
Complete results are here.