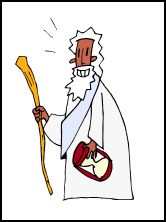 As 2012 comes to a close, the days are short and cold and I find myself casually reminiscing over the stories of this year.
Many great things happened: two Americans won a rainy CIM, there were terrific runs at the London Olympics, ARC cross country won their second State Championship, Tim Olson and Ellie Greenwood both set new, jaw-dropping course records at the Western States Endurance Run, and Davis alum Kim Conley won our hearts with a gutsy run at the Olympic trials.
While I am inspired by the great stories, I am intrigued by the strange ones. Here are my two favorites.
Kip Litton, Marathon Man?
For as long as I can remember, there has been a Kip Litton thread on Letsrun.com, but I had never opened it until I read this amazing and exhaustive article by Mark Singer in The New Yorker. According to the article, Litton is a prolific marathon cheater–even going so far as to invent fake races to win. If you haven't seen it already, you must read this article. You will be left with the lingering question of "Why?" You might even be left with a stinking admiration for his steadfast dedication to the craft of deceit.
Suzy Favor Hamilton, Lady About Town?
When I first saw the Smoking Gun article about Olympian Suzy Favor Hamilton working as a high-priced escort, I couldn't help but think it was satire. The story is far from funny, but I can't decide if it is more sad or more strange. But it is certainly strange enough to be included here.
"He tried, he tried to get me to stop. He wasn't supportive of this at all," Hamilton said of her husband Mark. Imagine that.
Happy new year! Here's to a strange and wonderful 2013!