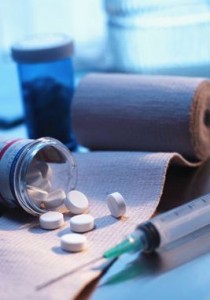 Maybe it's because Le Tour is underway or the Summer Olympics are on the horizon, but it seems that the news is filled with stories about doping in sports.
The first that caught my attention was a story about three top-rated Russian runners, including two European champions, who were busted via the biological passport program. These were middle distance runners Yevgeniya Zinurova and Svetlana Klyuka, and marathoner Nailya Yulamanova.
My favorite aspect of the story was that  Nailya Yulamanova had won the gold medal in the European Championship marathon only after the original winner, Zivile Balciunaite of Lithuania, had been stripped of her medal due to a doping violation.
I suppose this means that the original third-place finisher, Anna Incerti of Italy, will now–two years after the fact–be awarded the 2010 European Championship. You need an abacus to keep this straight!
Next up, Letsrun asks the reasonable question: Why Was A Man With A 10-Year Doping Ban Enjoying The 2012 US Olympic Track & Field Trials From The Nike Sky Box? The man in question was Mark Block, AKA one of many caught up in the BALCO doping scandal. Letsrun has pictures!
Also, Ryan Fenton of Flotrack takes a hard look at the Russian women's results in their 1500 meter championships. He pours through the data in Russia are you Serious? It's an interesting read.
And finally, as the Olympics approach, you may be asking yourself, "Which sport has more positive doping tests?" The Guardian was wondering that very thing so they did an article (with data visualization!) they're calling: Doping in Olympic events: how does each sport compare? (Spoiler: Badminton was low on the list.)