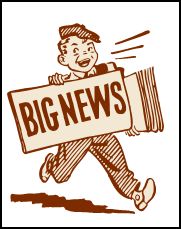 We are in the heart of the fall marathon season and there are many stories to choose from! Here is a sample from around the world.
Major
This past weekend was the Bank of America Chicago Marathon where Ryan Hall was due to a) win, b) set an American Record, and/or c) set a course record.
Unfortunately for Ryan Hall, there were some other fast guys out there on the course, too.  After hanging with the lead pack for 14 miles, Hall faded to 5th (no small thing there!) and Kenyan Moses Mosop was the one to (barely) set a new course record of 2:05:37.
Liliya Shobukhova of Russia was the women's three-peat champion, with a smoking fast 2:18:20. This is the 4th fastest marathon time ever by a woman.
Ryan Hall's 2:08:04, 5th place finish was a huge disappointment to some—no doubt including Hall himself. There is now a rather famous video clip of Chicago Tribune sports writer Phil Hersh essentially making an ass of himself  taunting Hall for being the best crappy runner in a nation of crappy distance runners.
Tomorrow, I'll be posting a guest essay by Lloyd Levine that takes a look at this criticism of Hall and asks the question: "Why?"
Top locals at Chicago include Wesley Szehner (2:31:44), Chris Vargo (2:34:40), and Jennifer Jackson (3:10:43). Results are here.
Scenic
The Portland Marathon was also this past weekend. The big fear leading up to the event was that the Occupy Portland demonstrators were occupying the race's finish area and would be unwilling to move.
In the end, that friendly North Coast vibe saved the day and everyone cooperated. Les Smith, the race director, indicated the demonstrators were very supportive of the race and runners—even going so far as to help with the post-race clean-up. Read about the grand compromise in the Oregonian.
Results are here.
Alternative Transportation
Using the bus for the last five-miles of your marathon can really help improve your time! It might, however, be embarrassing to explain why you accepted the 3rd place medal. Read the story in The Sun.